26 mai 2012
Amy Plum et Claire Merle seront présentes pour une soirée évènement le samedi 16 juin à partir de 17h à WH Smith Paris!
Soirée Dédicace Evenement spécial jeunes lecteurs samedi 16 juin
17h à 19h - Rencontre avec les auteurs
19h à 20h - Présentations et lectures
Amy Plum et Claire Merle dédicaceront et présenteront leurs livres.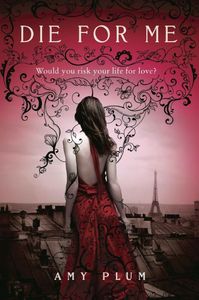 In the City of Lights, two star-crossed lovers battle a fate that is destined to tear them apart again and again for eternity.
When Kate Mercier's parents die in a tragic car accident, she leaves her life behind to live with her grandparents in Paris. For Kate, the only way to survive her pain is escaping into the world of books and Parisian art. Until she meets Vincent.
Mysterious, charming, and devastatingly handsome, Vincent threatens to melt the ice around Kate's guarded heart with just his smile. As she begins to fall in love with Vincent, Kate discovers that he's a revenant–an undead being whose fate forces him to sacrifice himself over and over again to save the lives of others. Vincent and those like him are bound in a centuries-old war against a group of evil revenants who exist only to murder and betray. Kate soon realizes that if she follows her heart, she may never be safe again.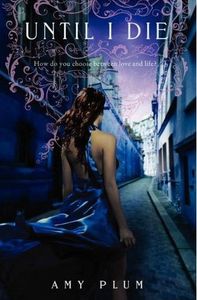 Kate and Vincent have overcome the odds and at last they are together in Paris, the city of lights and love.
As their romance deepens there's one question they can't ignore: How are they supposed to be together if Vincent can't resist sacrificing himself to save others? Although Vincent promises that he'll do whatever it takes to lead a normal life with Kate, will that mean letting innocent people die? When a new and surprising enemy reveals itself, Kate realizes that even more may be at stake—and that Vincent's immortality is in jeopardy.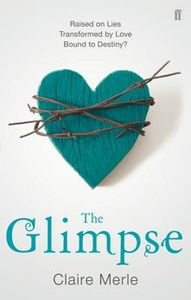 LONDON, IN THE NOT SO DISTANT FUTURE, AND SOCIETY HAS BEEN DIVIDED INTO PURES AND CRAZIES, ACCORDING TO THE RESULTS OF A DNA TEST.
When fifteen-year-old Ana finds out there was a mistake with her test, her whole world crumbles. Now, Joining with Pure-boy Jasper is her only hope of salvation.
But when Jasper disappears, Ana sets off on his trail, determined to solve the mystery of his abduction. In doing so she uncovers some devastating truths, but she also learns to love as she has never loved before.
Source Merci Amy pour l'info! :)
Vos messages