12 août 2018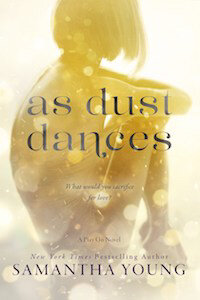 Présentation de l'éditeur
Once upon a time Skylar Finch was the lead singer of a hugely successful American pop-rock band. But fame made her miserable. When years of living a lie suddenly ended in tragedy, Skylar fell off the map.
Eighteen months later she's sleeping in a tent in a cemetery in Glasgow, making just enough money to eat by busking on the streets. She manages to avoid recognition, but not the attention of one of Glasgow's ambitious A&R executives.
Killian O'Dea works at Skyscraper Records, Scotland's most successful record label. Raised by his uncle and owner of the label, Killian's upbringing would have been devoid of affection entirely if it wasn't for his loving sister. Killian is unflinchingly determined to bring the label more success than ever, and the young homeless woman who busks on Buchanan Street is going to help him do that. Her music speaks to him in a way he refuses to over-analyze. All he knows is that if it can touch his dark soul, it'll set everyone else's alight.
Skylar makes it clear that she doesn't want to sign with him. But when she experiences the dangerous reality of a woman sleeping rough, Skylar has no one else but Killian to turn to. An undeniable connection forms between them. But Skylar doesn't want the career Killian is trying to forge for her, and when her past comes back to haunt her Killian will be faced with a decision that could ruin him. He must either free Skylar from his selfish machinations and destroy everything he's ever worked for, or lose a woman who has come to mean more to him than he ever thought possible.
Mon avis
Nouvelle réussite pour le dernier roman de Samantha Young en VO ! Considéré comme le deuxième roman dans l'univers de Play On, le point commun est la musique, mais je n'ai pas vu de références au premier livre ni d'apparitions des personnages. Cette histoire peut donc se lire totalement de manière indépendante et vaut le coup.
Skylar est une musicienne sans abri qui joue dans la rue pour gagner de quoi manger et se laver. Nous apprenons son histoire au fur et à mesure, et même s'il y a des choses dans sa vie et ses décisions que je ne comprends pas, je l'ai trouvée très touchante dans son mal-être et sa volonté d'arrêter un cercle vicieux. Sa relation avec Kilian est inhabituelle et est faite d'un mélange de méfiance et d'attirance. Kilian a l'air d'être un homme dur mais chacun a des préjugés sur l'autre mais va apprendre à le connaître petit à petit, se forgeant un lien puissant.
J'adore le style de Samantha Young tout en émotion grâce à des personnages complexes développés parfaitement, et encore une fois, j'ai eu les frissons et le cœur serré pour eux deux. Ils n'ont pas eu une vie simple et se sont crées une carapace pour se protéger.
Samantha Young est une auteur de romance contemporaine incontournable et c'est un grand plaisir de découvrir ses histoires à chaque fois.
Vos messages