08 octobre 2019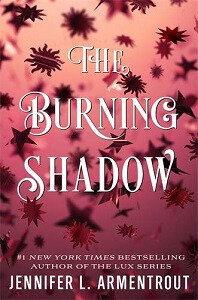 Présentation de l'éditeur
When Evelyn Dasher crossed paths with Luc, she was thrown headfirst into the world of the Lux—only to discover that she was already far more involved in their world than she ever suspected.
Because the Luxen aren't the only ones with a hidden past. There's a gap in Evie's memory, lost months of her life and a lingering sense that something happened, something she can't remember and nobody is willing to tell her. She needs to find out the truth about who she is—and who she was. But every answer she finds only brings up more questions.
Her search for the truth brings her ever closer to Luc, the Origin at the center of it all. He's powerful, arrogant, inhumanly beautiful, extremely dangerous…and possibly in love with her. But even as Evie falls for him, she can't help but wonder if his attraction is to her, or to the memory of a girl who no longer exists.
And all the while, a new threat looms: reports of a flu-like, fatal virus that the government insists is being spread by Luxen. A horrifying illness that changes whoever it touches, spreading panic across a country already at its breaking point.
Mon avis
Ce deuxième tome s'améliore en termes de rythme, d'intrigue et de surprises. C'est dans l'action que le livre se démarque. L'histoire est prenante dès le départ et est très intéressante à suivre. Jennifer L Armentrout n'hésite pas à insérer de la violence dans ses scènes pour produire des moments inattendus et choquants, à serrer le cœur. On reste en haleine tout le long, jusqu'à la fin, même quand il y a des passages plus calmes dans lesquelles on pense que tout va bien se passer.
Luc est un héros intense dans sa dévotion envers Evie, mais aussi hilarant, avec ses répliques et ses cadeaux bizarres. Dans ma tête, il a toujours l'air d'être un petit garçon à cause de comme on le voyait dans la saga Lux et je le trouve adorable, donc ça me fait un peu bizarre de le voir en book boyfriend. Evie est toujours aussi paumée dans sa quête d'identité, mais tente bien que mal de continuer sa vie de lycéenne normale, même si les évènements (et les méchants) du précédent tome continuent de la harceler. Le côté romance est très soft, même pour un roman Young Adult, j'aurai aimé avoir un peu plus de passion haha, mais ça passe bien quand même.
Je suis donc curieuse de poursuivre cette saga, dont le troisième volet sortira vraisemblablement à la fin 2020.
Le roman sort aujourd'hui en VO, merci Jen!
Il sortira le 18 avril 2020 en France sous le titre Flamme obscure (précommande Amazon.fr)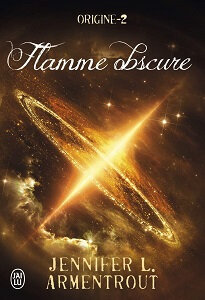 Vos messages