04 octobre 2011
Edition du magazine version iPad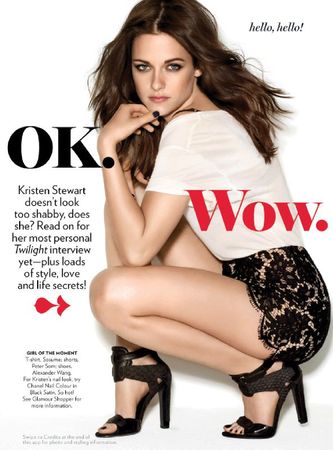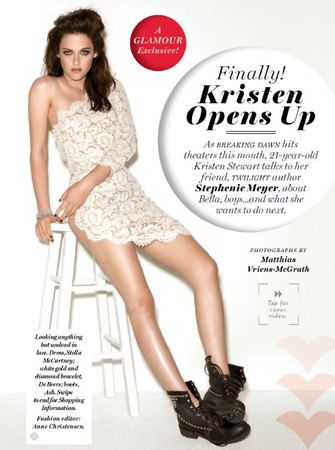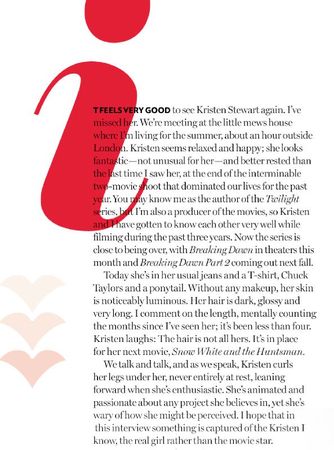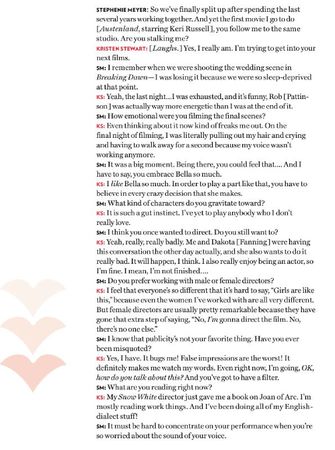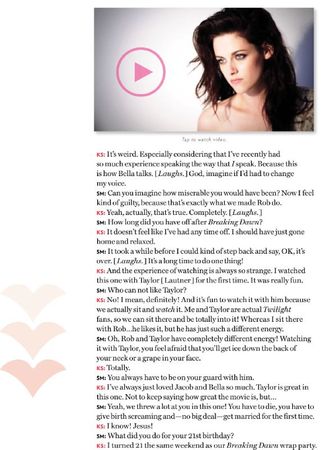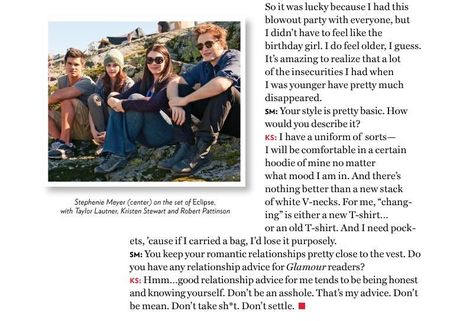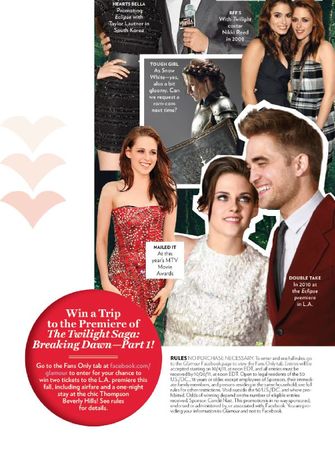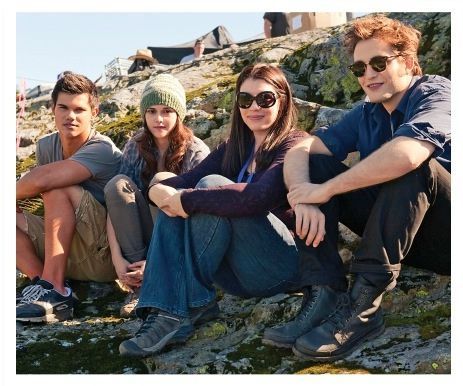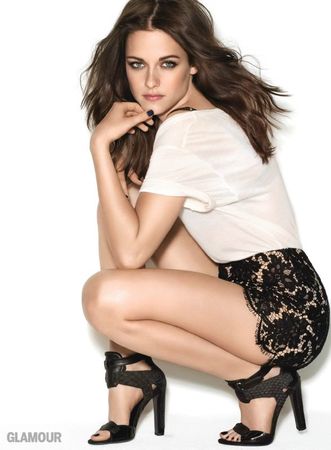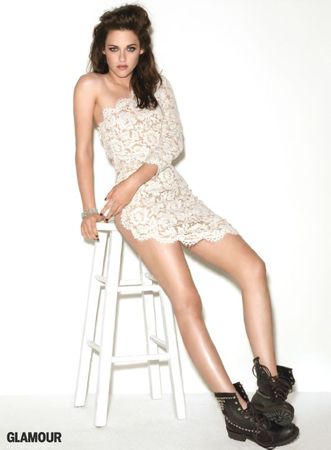 Interview de Kristen menée par Stephenie Meyer
It feels very good to see Kristen Stewart again. I've missed her. We're meeting at the little mews house where I'm living for the summer, about an hour outside London. Kristen seems relaxed and happy; she looks fantastic—not unusual for her—and better rested than the last time I saw her, at the end of the interminable two-movie shoot that dominated our lives for the past year. You may know me as the author of the Twilight series, but I'm also a producer of the movies, so Kristen and I have gotten to know each other very well while filming during the past three years. Now the series is close to being over, with Breaking Dawn in theaters this month and Breaking Dawn Part 2 coming out next fall.
Today she's in her usual jeans and a T-shirt, Chuck Taylors and a ponytail. Without any makeup, her skin is noticeably luminous. Her hair is dark, glossy and very long. I comment on the length, mentally counting the months since I've seen her; it's been less than four. Kristen laughs: The hair is not all hers. It's in place for her next movie, Snow White and the Huntsman.
We talk and talk, and as we speak, Kristen curls her legs under her, never entirely at rest, leaning forward when she's enthusiastic. She's animated and passionate about any project she believes in, yet she's wary of how she might be perceived. I hope that in this interview something is captured of the Kristen I know, the real girl rather than the movie star.
Vos messages